Have you ever wondered if mobile banking is worth it? I don't know about you, but I have. My doubts arose a few months ago when I started experiencing login errors with my NIC ASIA Mobile Banking.
By the way, how many bank accounts do you have, and which has mobile banking enabled? Let me know in the comments below!

Loading ...
A few hours ago, I was getting amazing ideas about this article and now I'm blank 🤦‍♂️.
Did some research & found that Kumari Bank was the first bank in Nepal to introduce Internet Banking in 2002. And Laxmi Bank was the first to introduce SMS Banking in 2004.
In recent days mobile banking is becoming increasingly popular. Every day more and more people are joining mobile banking facilities of their respective banks, taking full advantage.
Today every bank in Nepal has its own Mobile Banking app with different features. All of them have similar features, just a few have extra features.
Checkout below data from NRB, how the number of users using mobile banking has been growing over the years.
The growth rate between Mid-Jan 2022 and Mid-Dec 2022 is approximately 21.88%, and the growth rate between Mid-Jan 2022 and Mid-Jan 2023 is approximately 23.69%. These calculations have been done by ChatGTP.
Advantages of Mobile Banking:
Accessibility
Mobile banking is very easy to access. You can easily activate it using your mobile (in the case of a few banks, visiting the nearest branch). Once activated, you can start using it and make transactions with just a few clicks. You can transfer funds to any bank you want.
Convenience and Time-Saving
Goodbye to the long queue at the bank and all those banking hours. With mobile banking, you don't have to visit your bank to make any kind of transaction. Whether you want to check your balance, check all your transactions, or transfer funds, you can easily do it using your mobile.
High-Security
Mobile Banking apps of every bank in Nepal today have high security. All these banks use high encryption and authentication methods to ensure the safety of transactions & personal information. They ask for a password, M-pin every time you try to make any kind of transaction.
Disadvantages of Mobile Banking:
Technological Literacy
Adopting mobile banking requires a certain level of technological literacy. Not everyone may be comfortable with navigating mobile apps or understanding complex financial processes. Mostly the older generation faces difficulties when trying to make online transactions.
Fees
This one should be on the first list of disadvantages, the main reason why I wanted to write this article mainly. There are fees for everything in Mobile Banking. There are fees when joining it, there is a yearly charge and if you forget your password, then there are fees again (this is what frustrates me the most).
Scam
Heard of that Whats'App Lottery, OTP scam? Yup, there is huge disadvantage of people getting scammed due to having mobile banking activated on their bank account. Mainly older people and people with no knowledge of such scam loose their money. We can hear the news also of people getting scammed everyday on the name of lottery. (These Indian scammers are everywhere 🤦‍♂️)
Let's compare mobile banking charges of a few banks, shall we?
Source : STANDARD TARIFF OF CHARGES from respective banks
So, is it worth it or not?
It depends, as this blog is about making money, saving money, and similar kinds of stuff, I will go with not worth the price you are paying on the name of Registration Fees, Annual Maintenance Fees, PIN Re-issue fees, or whatever they say.
I know Rs300 is not too much for a year, but still saving money is better than spending, isn't it? But someone will argue, in return, you are getting so many facilities too. I will get to this later on.
Today, most people have their accounts opened with more than just one bank, and it's a fact. And the average yearly charge is Rs300, and if you take their card, then it's an additional Rs500 or something like that. This article is about mobile banking, so we will talk about it only. If you have around 3 banks, and use mobile banking of all, you are paying Rs900 in total. And I'm sure you are not even earning close to that via interest, combined from all those banks.
As stated above, there are currently "20,053,420" mobile banking users and all of them are paying around Rs300 yearly. And if we do the math, the total money all these banks are making is Rs6,01,60,26,000 (20,053,420 * Rs300) combined just from mobile banking users. That's insane. Idk if my math is mistake or what, but this number looks insanely large to me…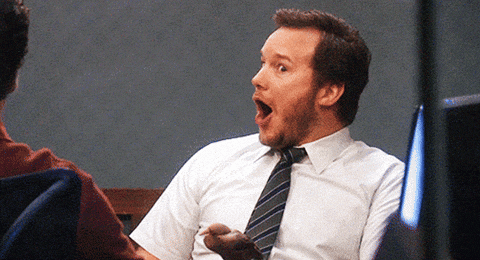 So what's the alternative to this?
Well there is an alternative to this, and using different wallets isn't. There is only one solution to this problem, and it's using connectIPS. Well you heard me right, it's connectIPS. Ever heard of it? You must have. Many of you are already using it as well…
connectIPS is this amazing payment system developed by Nepal Clearing House Ltd. (NCHL) which is a public limited company. Basically it's controlled by Nepal Government, and works under the leadership and guidance of Nepal Rastra Bank. NCHL has multiple products, and connectIPS is one of them.
Why connectIPS?
There are multiple reasons behind choosing connectIPS, and I have listed few of them below:
No Fees
As we discussed above, there are no fees when joining connectIPS.
Multiple Banks
You can add all of your bank accounts into one connectIPS account. Commercial Banks, Development Banks & Finance Companies, all together 50 are available there which you can link with your ConnectIPS account.
Check Money
You can easily check how much money you have in your bank account from connectIPS, and also check the recent transactions.
High Security
There is multiple security in connectIPS. You can also set on transfer of how much amount you want to receive OTP and verify using it. It keeps telling you to charge your password and mpin on interval of certain period of time.
Cheaper
Sending money to any bank account using connectIPS is cheaper. It's between Rs. 2-8 depending on the amount of money you are sending. Check from here – connectIPS Charges
Load Wallets
I know this option is available in most mobile banking, but with connectIPS, you can send money to 14 wallets including Khalti & IME Pay. (Not eSewa, which nobody uses these days).
Own Account
You can transfer money between your own account so easily using connectIPS.
High Limits
With connectIPS you get high limits when sending money. (Rs20 lakh when using Web, Rs2 lakh when using Mobile App). I don't know about the fund transfer limit from mobile banking apps of each bank, but I'm sure it's around Rs2 lakh.
Helps Government
This point came just now in my mind when I was about to wrap up everything. ConnectIPS is a product of organizations run by the Gov, whenever it makes profit, it ultimately helps the public. But when using mobile banking of a particular bank, they make the money, which goes to the owner, shareholder, etc people not to the public (gov).
So guys, that's all I'm going to say today. Btw "Samajhdar ko ishara he kaafi". Let me know what do you think about this article in the comments below, and also help me with some topics for my next article… 🙂🤦‍♂️